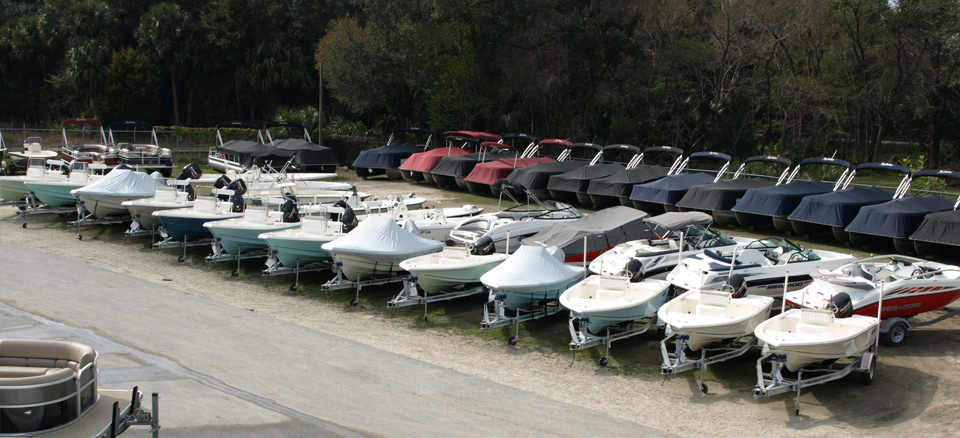 Shipping – Nationwide Boat Transport
You will be impressed to find out almost 40% of our boats sales from our location in Florida are shipped to the purchaser. In fact, we have helped arrange Nationwide Boat Transportation to almost every State. We will be happy to work with your boat transport company or, if you don't have one, we have listed below some of the boat transport companies we have used in the past.
Rest assured, when it comes time to prepare your new boat for transport, we make every effort to handle these boat sales as if the purchaser were actually here. Every boat is fully detailed prior to delivery and photographed when collected to ensure the boat is being shipped as described. We also keep on file a copy of the collection company's paperwork and a copy of their driver's license on file should anyone every encounter a problem with the company you select.
Selecting the Right Boat Transport Company
Please exercise caution selecting a company to move your purchase. You may find yourself looking for the lowest price / quote. A few things you need to consider other than price:
Is the shipping company licensed and insured?
Is the company creditable? Do a web search to ensure the company doesn't have negative reviews.
How long has the company been in business?
Is the rate quoted subjected to change?
All USA and Canadian customers' boats are required to ship over the road. All of our customers for the past several years have utilized the website: www.uship.com. This website allows different shipping companies to make bids and compete for your business. Many times, the rates are very favorable..
Overseas Boat Transport
For our overseas customers, we will be happy to arrange boat transport to, and personally make delivery to, the local port. We can also supply the vessels actual measurements needed for a shipping company to provide a rate quote.
We work with the following companies:
Manaco International Forwarders Inc.
2550 Eisenhower Boulevard, Suite 5
P.O. Box 13081
Ft. Lauderdale, Florida 33316
Tel: 954-463-6910 Fax: 954-463-3509 Email: Manaco13@aol.com
Power & Sail Marine Surveyors, Inc.
Surveys and appraisals
Owner Scott H. Grabner, AMS Website:
Phone: 011.386.631.2528 Fax: 011.386.747.0321 E-mail: pwrsail@msn.com
One thing missing from this page is shipping quotes. Often you will find other businesses organize the shipping in an effort to make some extra money off the top. We will be happy to work with whatever company you select however, we believe our customers should have the opportunity to select their choice of boat transport company and work directly with them.
For more information about arranging the transportation for your new boat please contact us at 386-873-4610.