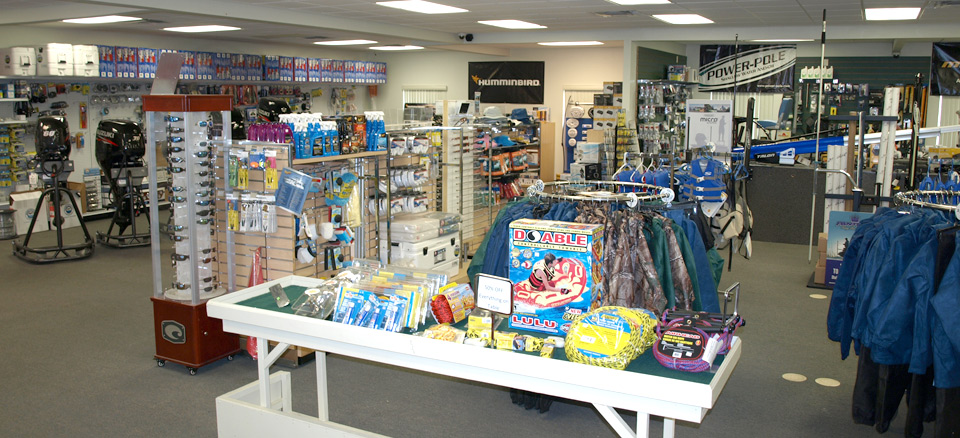 Florida's Family Marine's Boating Accessories Store – Fishing Tackle & Boating Products
Our fully stocked ships store is filled with all the latest and greatest fishing and boating products on the market and is sure to have just what you're looking for. We carry close to $250,000 worth of boating accessories. In the rare occasion we are sold out or just don't carry the hard to find part, just talk to our knowledgeable sales staff, we can order most items and have them available for collection the very next day at no additional charge.
Ok, so you have found the boating accessories you have been looking for however, time or knowledge is preventing you from installation! No worries, you will find our service center is staffed with installation experts. Our friendly staff will assist with recommendations and listen to your concerns.
As you would expect, our shop rate to install accessories is surprisingly very fair. Many of the items you may wish to have installed can be completed while you wait.
How are the prices you ask? We have already price shopped the competition to ensure you will be getting the most value for your money. Many customers find it hard to believe a ships store can offer quality supplies, personal customer service and remain competitive with large supercenters or department stores.
Are you ready to go fishing? We are conveniently located only minutes from the famous St. Johns River in DeLand, FL, and just a short drive from other surrounding Volusia County communities like Daytona Beach, Ormond Beach and New Smyrna Beach.