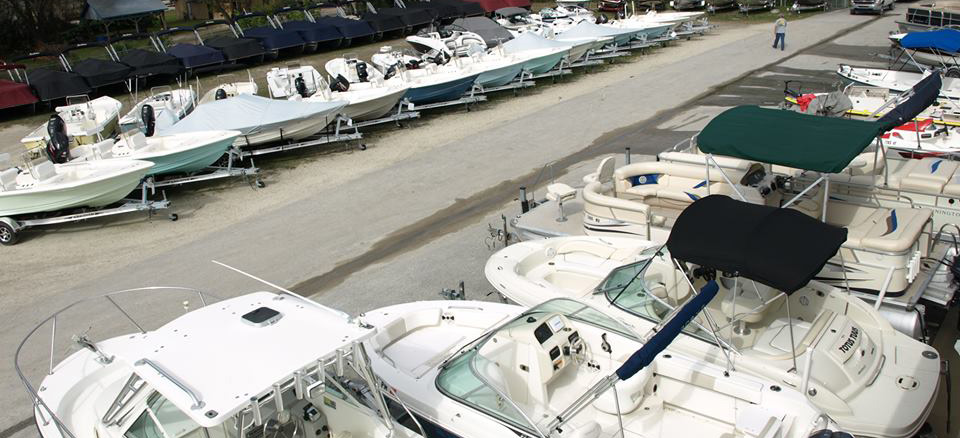 About Florida's Family Marine – Boat Dealer in Volusia County, FL
Many, many years ago my Wife and I fell in love with fishing. As time passed, simply being on the water with family and friends allowed us to relax and enjoy life while forgetting about life's everyday trials. Our biggest problem we encountered was finding a quality used boat. Sure, there are many boats for sale on the market, yet so many we found were not described accurately, had many problems or were unreasonably priced. Often we failed to learn of the seller's problem prior to making our purchase. Spending time on the water, I believe makes for a great day. However, when you are in a tournament and something as simple as the live well fails to work properly or worse, experience an engine problem while spending time with family and friends will prove to ruin what may be your only opportunity of the week to forget about life for awhile.
We believed we could continue doing what we love and make some extra side money by refurbishing boats and supplying customers with a quality product. Really a hard job to pass up, in fact doing what you love really makes it hard to classify as a job but a joy. Many years went by and the demand continued to grow. We went from selling 15 boats a year to nearly 40. The time came for us to make a choice as the hobby was quickly becoming a full time responsibility. Believe it or not, the decision was not easy to make and as you can see, we pursued the dream of selling quality boats.
Our new found business was created while working out of our back yard and quickly began to grow. We jumped to selling around 80 boats in the first year. If memory serves me right, breaking the first million dollar year in boat sales. Despite the fact as an economy we were on the verge of recession our business continued to grow and at a surprising rate, almost 30% each year. We found hundreds of customers were also tired of searching for a boat only to encounter the same problem we once did and we had the answer, a quality boat, reasonable prices and most importantly accurately marketed. To date we have satisfied customers in 38 of the continental 48 states, as well as 21 different countries.
As you can see, the business has now outgrown the back yard. Spring of 2011 was an exciting time for us. We selected a beautiful piece of property located in beautiful DeLand, FL only minutes from the St. John's River. With high hopes we knew we could prove to be successful by working towards the same goal as what brought us to this point: Quality – meeting all of the customers level of expectations through fairness and integrity. The new facility is nearly 6 acres and features a stunning 12,000 sq ft. building. This location offers plenty of room for growth yet one day in the future I'm confident we will again out grow this location… Speaking of growth, check out our state of the art ships store with all of the latest and greatest accessories / full freshwater tackle from specs to bass, we have what you're looking for and at surprisingly very reasonable prices.
Rest assured, when you elect to make a purchase at Florida's Family Marine, you will be investing in a turn-key boat that is sure to assist with making many positive memories with friends and family. We offer late model boats that are not only beautiful, every light / gauge / pump / and more has been tested prior to placing the boat on the market for sale. Our knowledgeable, friendly staff will be more than happy to assist with any of your questions or concerns.
Mission Statement – Be a state of the art business, using modern technology within the marine industry, marketing a quality product to satisfy customers' boating needs worldwide. Our desire is to have an all in one location. A go to business that other marine businesses look to for assistance and a business employees are proud to be associated with.